What we fund
This is just a selection of the organisations we have supported.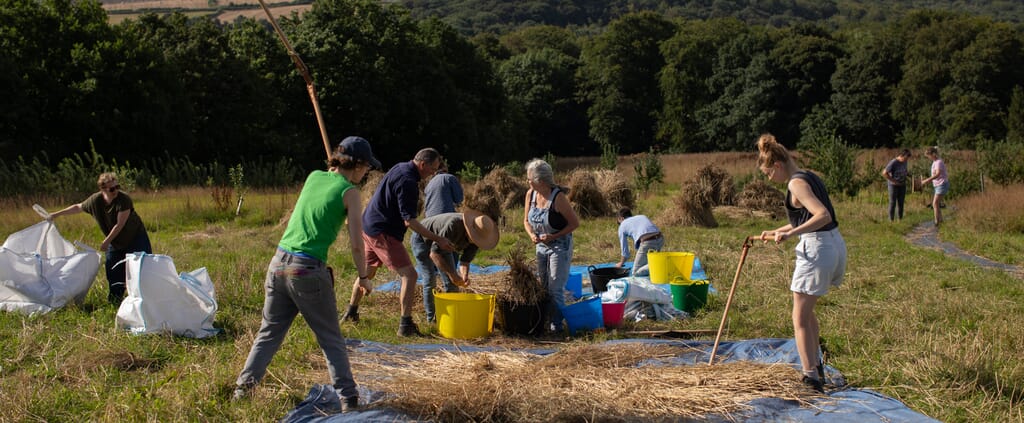 The Sheffield Wheat Experiment
The Sheffield Wheat Experiment aims to rebuild people's connection to each other, to the land and to our food. The group is exploring if, together, we can grow cereals that are more nutritious, and which can become more resilient to the changing climate. Can we create a Sheffield 'landrace' of wheat, initiate a local grain economy, and bake a tasty Sheffield loaf. People have been collectively growing heritage wheat in their gardens, allotments, school grounds, balconies and pots.
J G Graves funding supported a programme of educational, celebratory & community building events, talks and workshops. The project's feel-good factor has rippled across the city and over 1,000 are people involved including children and families, individuals, groups of friends and groups who face barriers to participation in creative programmes. Together they have enjoyed activities ranging from seed sowing and seed saving workshops, baking and brewing workshops, scarecrow making, bringing in the harvest, threshing events and community celebrations.
Photo credit: Gemma Thorpe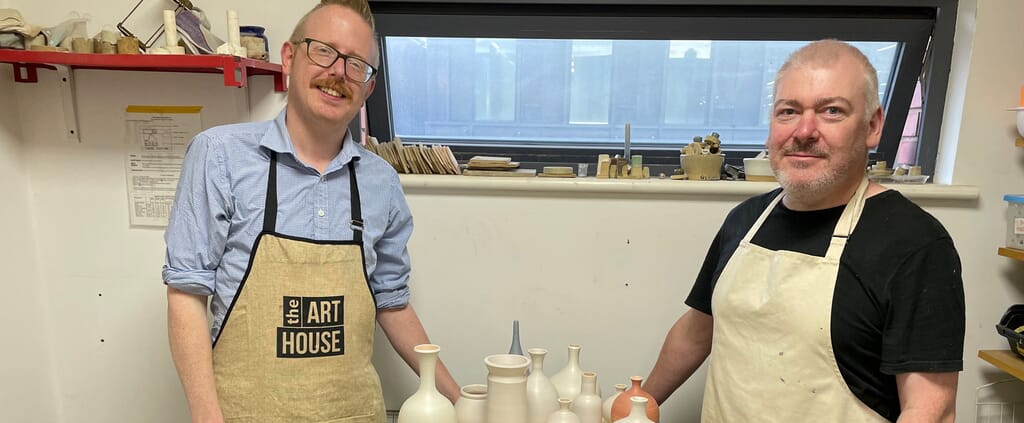 The Art House at St. Matthews
The Art House charity provides an extensive range of Pottery and Art Courses, Workshops and Memberships six days a week, and our Gallery programme shows local as well as international artists.
These commercial courses, along with grants and donations help support our 'Anderson-Green Project' which provides free Hot Food and Art Workshops for people in Recovery from addiction, as well as other creative 'Wellbeing' Workshops and Projects we deliver on site.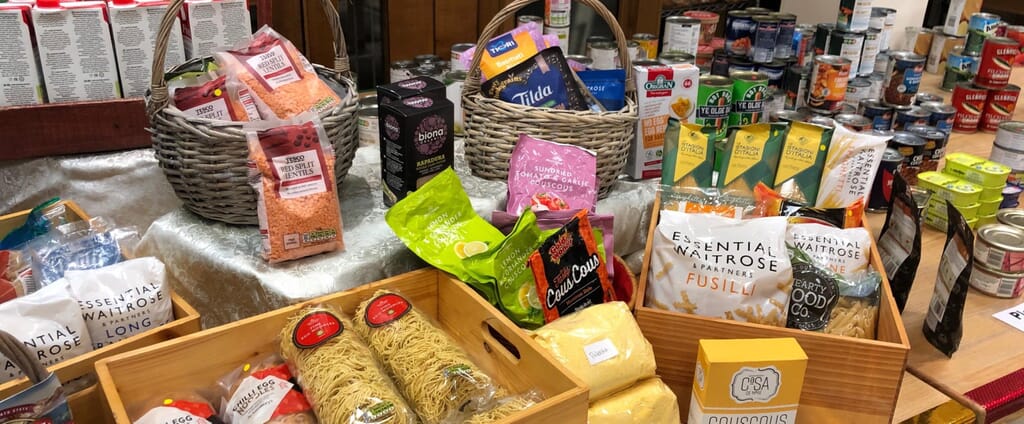 St Mary's Church & Community Centre
When the Pandemic first hit, St. Mary's activities, as they had known them, stopped and they had to think both how to respond and how to keep their doors open. Their experience of catering and commercial kitchens became a hub for emergency food provision. The operation adapted to focus on the impact of food poverty and getting food to people in direct need, who without their provision would have been without food.
At the peak of the Pandemic, a team of volunteers helped to deliver over 1000 food parcels a week. Making use of a substantial amount of free food - which would otherwise have gone to land fill - and with the skill of their community chef 300 ready meals per week were produced.
Activities have changed from an emergency response to a more measured response to food poverty. A Social Supermarket aids and assists people to help make changes to deal with the underlying causes of food poverty: through offering coaching, debt advice and a range of social activities.

Pitsmoor Adventure Playground
The Trust gave the charity a capital grant in 2017 to support the installation of a new climbing boulder and also contributes to ongoing running costs. The playground is located on the corner of Melrose Road and Burngreave Street, Pitsmoor, Sheffield and is open after school, on Saturdays and during school holidays.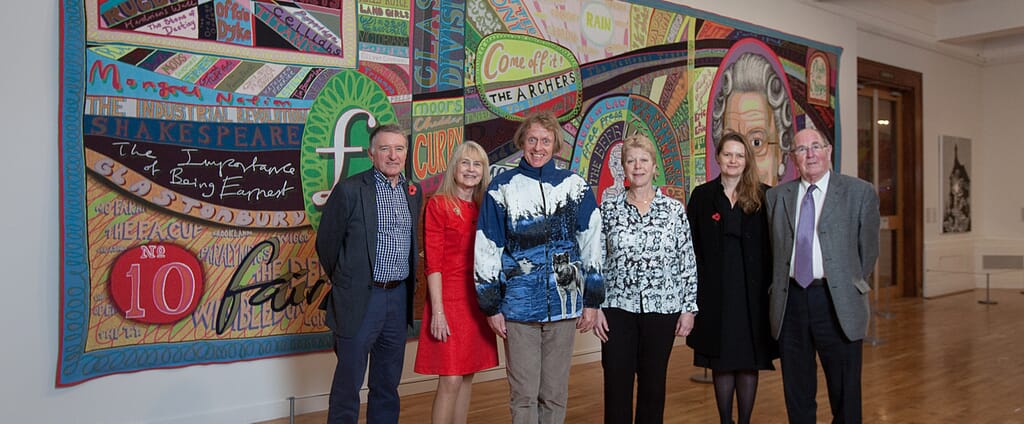 Major work by Turner Prize-winning artist Grayson Perry at the Graves Gallery
To mark the 150th anniversary of JG Graves' birth and in honour of his love of art, the Trustees decided to support the acquisition of a major work for the City's art collection. After much research, Curators at Museums Sheffield proposed the acquisition of Turner Prize-winning artist Grayson Perry's large scale tapestry Comfort Blanket (2014).
Spanning 8 metres, Comfort Blanket explores ideas around British identity and references many of our national treasures, from fish and chips to famous names such as David Bowie and Tom Jones. Perry suggests that the idea of this piece partly came from the experiences of a friend who arrived in Britain with his family as refugees from Hungary in 1956. When they landed they were played a welcome message from the Queen telling them that they had arrived in a safe country, which led to his friend's mother coming to think of the Queen as her 'security blanket'.
The acquisition was supported with a grant from JG Graves Charitable Trust alongside funding from Arts Council England and the Victoria and Albert Museum Purchase Grant Fund.
While Grayson Perry's tapestries are held in several national and international collections, this is the first Grayson Perry tapestry owned by a regional museum in the UK.
The tapestry is displayed in the Graves Gallery – entry to which is free.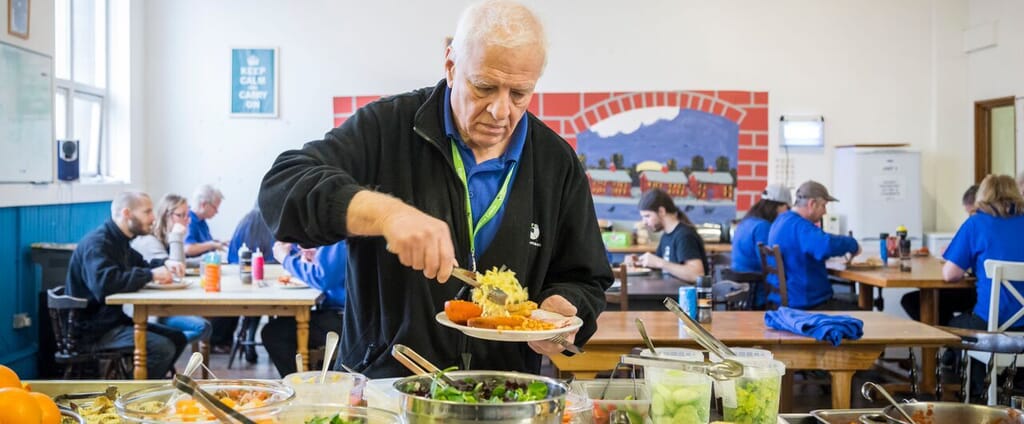 The JG Graves Trust has regularly made grants to Fare Share (South Yorkshire) to enable them to give food to charities and community projects in Sheffield which in turn provide meals for people who would otherwise go hungry.
We are a charity who intercepts surplus food to prevent it becoming waste, by working in partnership with the UK food industry. This helps us tackle issues around food poverty in the community.

With a team of dedicated volunteers this food is then sorted and redistributed to over 323 community groups, charities and schools across Yorkshire who turn it into fantastic healthy meals.

We also provide accredited training including to help individuals on a path to employment or further training and education.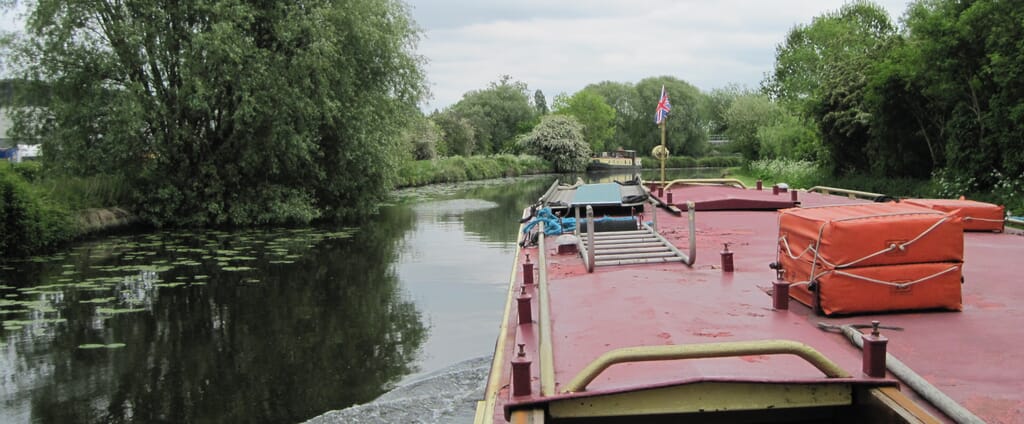 We have been regular supporters of the Ethel Trust for many years. Ethel is a barge, based in The Sheffield Canal Basin which offers educational and leisure trips to disadvantaged and marginalised groups.
Ethel offers a unique, fully inclusive, waterborne experience, to individuals and groups, from all sections of the community, and across all age ranges and abilities, throughout the Yorkshire region and beyond.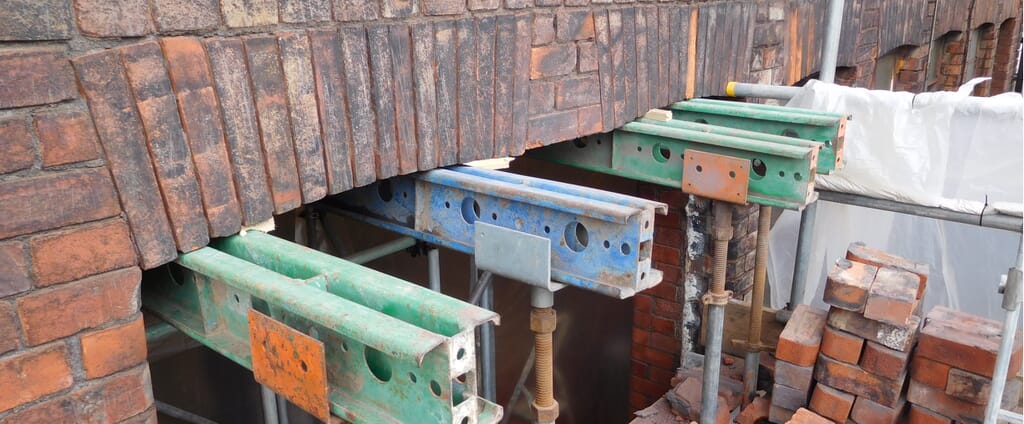 Portland Works in an historic industrial building in the centre of Sheffield; the trustees have made grants to enable work to be undertaken to ensure that the building is kept safe and watertight as part of a major renovation project.
Operating a collection of workspaces for traditional and modern craftspeople within one of the UK's most important historical industrial buildings.

JG Graves Woodland Discovery Centre
Set within 142 hectares of ancient woodland and surrounded by a friendly community of craftspeople, rangers and volunteers, the JG Graves Woodland Discovery Centre runs a wide range of craft courses, events and activities and offers a warm welcome to people of all ages.
Ecclesall Woods became public property in 1927, thanks to a major donation from JG Graves. In 2007, the Trust gave a capital grant towards the construction of the Centre in recognition of JG Graves' legacy and his vision that local people would enjoy Sheffield's beautiful countryside for generations to come.